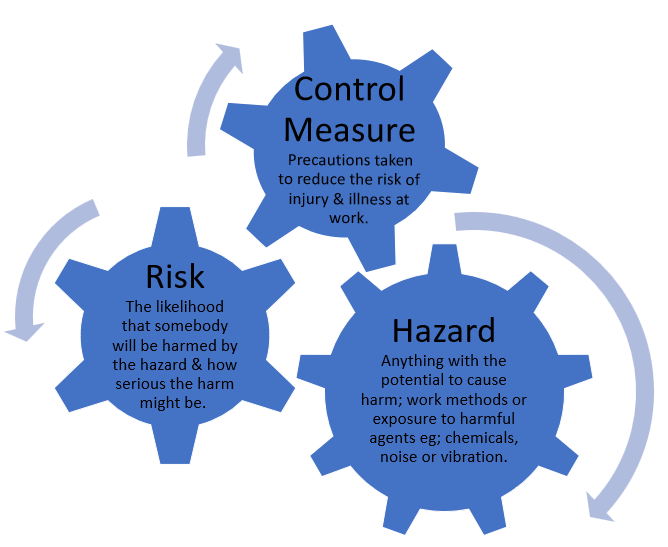 The aim of a Risk Assessment is to reduce the risk of injury and illness associated with work. 
Employers must identify hazards in the workplace, assess the risk and write down what to do about them. 
Our Health and Safety Consultants, will work with your business to complete risk assessments that;
Identify the hazards
Assess the risks 
Detail your existing control measures
Detail planned future controls.
Establishing robust regular Risk Assessment processes will ensure a safe and health workplace, make effective use of resources where they are need most and minimize the possibility of injury or ill health to employees, or those who visit your business or premises.