Empower your Future with QQI: Elevating Excellence Through Quality Training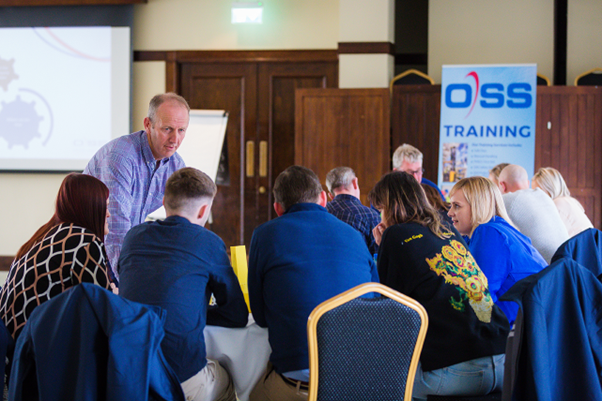 O'Dwyer Safety Services (OSS) is at the forefront of providing high-quality health and safety training, offering a range of accredited programs that cater to various industry needs. One of the notable courses offered by OSS is the QQI Project Supervisor Construction Stage Course (6N0911), which holds immense benefits for those seeking to enhance their skill set in the construction sector.
The QQI Project Supervisor Construction Stage Course (6N0911) is a comprehensive program targeted at safety professionals, domestic house builders, specialist contractors, and anyone interested in elevating their safety qualifications for construction projects. This course is designed to equip learners with the knowledge and skills required to effectively manage and coordinate health and safety matters during the construction stage. Participants gain an in-depth understanding of key concepts such as contractor and subcontractor management, construction stage health and safety planning, risk assessment, emergency procedures, and more. By completing this course, individuals are empowered to act as Project Supervisor Construction Stage (PSCS), a pivotal role responsible for ensuring that safety measures are adhered to during construction projects. The program not only enhances personal career prospects but also contributes to safer construction practices and projects nationwide.
In addition to the Project Supervisor Construction Stage Course, OSS offers the QQI Health & Safety Representative Course (5N1451).
This course holds significant value for individuals who wish to play a proactive role in promoting a safe and healthy work environment. The role of a health and safety representative is crucial in identifying potential hazards, suggesting improvements, and championing a culture of safety within the workplace. This program equips participants with a solid understanding of health and safety legislation, hazard identification, risk assessment, and effective communication strategies. Graduates of this course become integral assets to their workplaces, ensuring compliance with regulations and fostering a safety-first mindset among colleagues.
What sets OSS apart is its status as an accredited QQI Further Education (FE) provider. This accreditation lends a substantial boost to the credibility and quality of the training programs offered. Learners can be confident that the education they receive is aligned with industry standards and best practices. The incorporation of QQI's quality assurance guidelines ensures that the training is not only informative but also delivered at the highest level of excellence.
OSS's commitment to continuous improvement is evident in its proactive approach to program development and updates. By staying current with legislative requirements and industry trends, OSS ensures that learners are well-prepared to tackle real-world challenges. The blend of classroom-based learning, practical exercises, and group work, all overseen by experienced tutors, provides a holistic and engaging learning experience that goes beyond theory, fostering the development of critical thinking and practical skills.
In a rapidly evolving economic landscape, OSS's professionally delivered, short-duration programs, including the QQI Project Supervisor Construction Stage Course and the QQI Health & Safety Representative Course, stand as valuable assets. These courses offer learners the chance to upskill efficiently and effectively, equipping them with the knowledge and credentials necessary to excel in their careers.
 By enrolling in these accredited programs, individuals not only invest in their own growth but also contribute to building safer and more compliant workplaces across Ireland. The success of OSS is a testament to its dedication to excellence, innovation, and ensuring that learners receive education that truly makes a difference.
If you're looking to upskill and make a positive impact in your field, taking the step toward enrolling in one of OSS's QQI-accredited courses is a decision that promises a rewarding future.
Find us at www.ossltd.ie for further details on our next QQI scheduled dates or call on 061 422207.